Former presidential candidate criticises Facebooks decision to let politicians lie in adverts
Mark Zuckerberg should pay a price for what he is doing to democracy, Hillary Clinton has said, as she expressed doubts about whether free and fair elections were even possible in the wake of Facebooks decision to not factcheck political advertising.
Speaking in New York at a screening of The Great Hack, a Netflix documentary about the Cambridge Analytica scandal, the 2016 Democratic presidential candidate cited the threat to upcoming elections in both the US and UK as she made the damning remarks about Facebooks decision to allow politicians to lie in adverts posted to its platform.
Her intervention comes amid speculation she may mount a third bid for the presidency.
She said it was inevitable that false information on Facebook would have an impact on elections because propaganda works. In 2016, she said fake news on Facebook that Pope Francis had endorsed her opponent, Donald Trump, really did have an impact and predicted its only going to be more powerful going forward because it is more well tested. They know what they were successful at.
She added: And we are getting warning signals all the time about what is happening right now and how it is likely to affect our next election.
Cambridge Analytica used illegally harvested Facebook profiles to target voters in the US election but Clinton said this was just the tip of the iceberg in terms of the challenges facing democracy. Nonetheless her harshest remarks were reserved for Facebook.
When Facebook is the principal news source for more than half of the American people, and the only source of news that most of them pay any attention to, and if it announces that it has no responsibility for the airing of false ads how are you supposed to get accurate information about anything, let alone candidates running for office?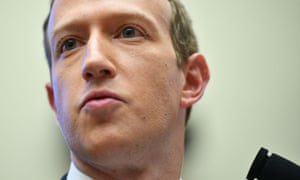 Source: http://www.theguardian.com/us