Exclusive: Zelda Perkins and Rosanna Arquette predict more revelations about high-profile men to come
Two women whose accounts of sexual misconduct by Harvey Weinstein kick-started the #MeToo movement have warned that the allegations against the film mogul are only the tip of the iceberg.
Speaking two years after press reports first detailed abuse by Weinstein, his former assistant and theatre producer, Zelda Perkins, and Bafta-award-winning actor Rosanna Arquette, hailed a profound transformation but told the Guardian there were likely more revelations to come about high-profile men abusing their positions.
In October 2017, stories in the New York Times and the New Yorker prompted thousands of women to come forward with their accounts of sexual harassment and assault against a wide variety of perpetrators under the hashtag #MeToo. The movement had a far-reaching impact on how industries from the arts to politics and business dealt with allegations of abuse.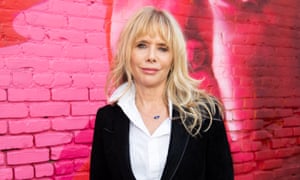 Source: http://www.theguardian.com/us