Centuries of female exclusion has meant womens diseases are often missed, misdiagnosed or remain a total mystery
From the earliest days of medicine, women have been considered inferior versions of men. In On the Generation of Animals, the Greek philosopher Aristotle characterised a female as a mutilated male, and this belief has persisted in western medical culture.
For much of documented history, women have been excluded from medical and science knowledge production, so essentially weve ended up with a healthcare system, among other things in society, that has been made by men for men, Dr Kate Young, a public health researcher at Monash University in Australia, tells me.
Youngs research has uncovered how doctors fill knowledge gaps with hysteria narratives. This is particularly prevalent when women keep returning to the doctor, stubbornly refusing to be saved.
The historical hysteria discourse was most often endorsed when discussing difficult women, referring to those for whom treatment was not helpful or who held a perception of their disease alternative to their clinician, Young wrote in a research paper published in the journal Feminism & Psychology.
Rather than acknowledge the limitations of medical knowledge, medicine expected women to take control (with their minds) of their disease (in their body) by accepting their illness, making lifestyle changes and conforming to their gendered social roles of wife and mother. Moralising discourses surround those who rebel; they are represented as irrational and irresponsible, the safety net for medicine when it cannot fulfil its claim to control the body.
In her work, Young has shown how endometriosis patients are often viewed by their treating doctors as reproductive bodies with hysterical tendencies. One gynaecologist said to Young: Do mad people get endo or does endo make you mad? Its probably a bit of both. Another said: Theres a lot of psychology, just as much as there is pathology [in gynaecology].
Nobody suggests that endometriosis is not a real disease, or is somehow imagined, but there is a general feeling in medicine that womens reaction to having endometriosis is somehow hysterical, especially when symptoms prevail after treatment has been offered, which is common. And it is not just endometriosis patients treated this way. One male GP said to me: Ive never had a fibromyalgia patient who wasnt batshit crazy.
Historically, Young says, men have made the medical science about women and their bodies, and there is an abundance of research evidence about the ways in which that knowledge has been constructed to reinforce the hysteria discourse and women as reproductive bodies discourse. One of my favourite examples is that in some of the first sketches of skeletons, male anatomy artists intentionally made womens hips look wider and their craniums look much smaller as a way of saying: Here is our evidence that women are reproductive bodies and they need to stay at home and we cant risk making them infertile by making them too educated, look how tiny their heads are. And we see that again and again.
Not only have doctors, scientists and researchers mostly been men, but most of the cells, animals and humans studied in medical science have also been male: most of the advances we have seen in medicine have come from the study of male biology. Dr Janine Austin Clayton, an associate director for womens health research at the United States National Institutes of Health (NIH), told the New York Times that the result is: We literally know less about every aspect of female biology compared to male biology.
Medicine has always seen women first and foremost as reproductive bodies. Our reproductive organs were the greatest source of difference to men and because they were different, they were mysterious and suspicious. But the fallout of this difference is that for a long time medicine assumed it was the only difference. Because women had reproductive organs, they should reproduce, and all else about them was deemed uninteresting.
In the early 20th century, the endocrine system, which produces hormones, was discovered. To medical minds, this represented another difference between men and women, overtaking the uterus as the primary perpetrator of all womens ills. Still, medicine persisted with the belief that all other organs and functions would operate the same in men and women, so there was no need to study women. Conversely, researchers said that the menstrual cycle, and varied release of hormones throughout the cycle in rodents, introduced too many variables into a study, therefore females could not be studied.
Diseases presenting differently in women are often missed or misdiagnosed, and those affecting mainly women remain largely a mystery: understudied, undertreated and frequently misdiagnosed or undiagnosed. This has major knock-on effects for both medical practice and the health of women.
As Young has argued: Medicine defines the female and male bodies as distinct but not equal; analyses of medical texts throughout history reveals the male body to be constructed as superior and the template against which bodies are judged. Any aspect of the female body that differs from the male or that cannot be given a male comparative (exemplified by the uterus) is viewed as evidence of deviation or fault.
Because women can bear children, medical discourse associated women with the body and men with the mind, a binary division that reinforces and is reinforced by the public-private division … In addition to restricting womens public contribution, such beliefs provide medicine with an explanatory model of disease and illness in women: to deny ones biological destiny is to incite all manner of diseases, as Plato stated when theorising the wandering womb.
We see this in many predominantly female conditions: women with endometriosis are told that delayed childbearing causes the illness, or that pregnancy will cure it; women with breast cancer were once fed this line until advances in research (which only occurred because women campaigned for better knowledge and treatments) proved otherwise.
During the 80s, a group of female scientists in the US formed a society to campaign for better health research in women, now called the Society for Womens Health Research. They teamed up with some US Congress members to draw attention to the discrepancies in medical research and the effect on womens health.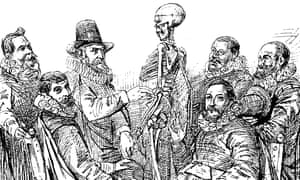 Source: http://www.theguardian.com/us